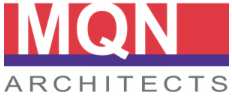 Job Description:
At MQN, our highly motivated team members put relationships first. We are a firm that recognizes and supports the achievements of our employees.   
MQN explores the boundless possibilities of design to achieve innovative environments that foster growth, sustainability, accessibility, health, wellness, and contribute to their surrounding communities. MQN puts people at the heart of its practice and buildings. The environments created by MQN are a distinguished reflection of the collaboration between the clients and the wealth of knowledge and skills of the company's dynamic team of professionals. They echo MQN's reputation for an unparalleled high-level of quality and service.
At MQN, individuals don't just matter…they are valued and celebrated!
POSITION OVERVIEW:        
We have an opening with our firm for a Senior Technologist who brings experience working on projects in a Revit environment and has a solid understanding of current building systems, materials, and building codes. Working under the direct supervision of the Partner or Project Architect, the Senior Technologist will perform a variety of production tasks to prepare documents needed to take a building from original concept to completion. The Senior Technologist will be responsible for the accuracy, quality, completeness, and schedule of finished drawing packages through coordination with team members and consultants. As well, you will mentor less experienced team members and help resolve difficult operating tasks or drawing production problems.
We are looking for people who are comfortable communicating with clients and team members, such as: project managers, contractors, clients; as well as consultants practicing disciplines, such as: civil, structural, mechanical, electrical and landscape. 
DUTIES & RESPONSIBILITIES:
Collaborate with authorities having jurisdiction
Prepare cartoon sets and production plans; oversee production management and reporting functions
Lead, develop, prepare, and review Design Development Drawings (DD) and outline specifications
Perform Contract Administration (CA) duties in collaboration with the Contract Administrator
Direct the preparation of tender documents
Direct the assembly, circulation, and filing of project documents
Perform code and bylaw analysis
Perform Quality Control procedures
Coordinate with and review the work of consultants
Approve and control all time spent on projects, expenses, and consultant invoices
Provide mentorship guidance and direction to other Production Team Members
Communicate well with contractors, engineers, consultants, and clients in a clear and concise manner and maintain organized correspondence
Produce Construction Documents
Ability to produce 3D Design development renderings of interior and exterior spaces including daylighting, shadows, people, lighting, furnishings, signage, etc.
MINIMUM REQUIREMENTS:
Bachelor of Architecture degree coupled with 8+ years of experience in Design Development Drawings and Contract Documents acquired in an architectural office; or a Technical Diploma in Architectural Technology coupled with 10+ years of experience in Design Development Drawings and Contract Documents acquired in an Architectural Office
Expert knowledge of and experience with building codes, building science, and construction processes
Active team leader and contributor
Ability to mentor junior production team members
Excellent communication and time management skills
Expert problem solving skills
Attention to detail
Strong work ethic
In depth experience and knowledge of Revit (BIM)
In depth experience and working knowledge with AutoCAD
Familiarity with BCBC 2012 and ASHRAE 90.1 2010 standards
Ability to work well as part of a team and individually
Excellent written, grammatical, and verbal skills
Ability to work well under deadline constraints and a changing work load
PREFERRED ADDITIONAL SKILLS & CERTIFICATIONS:
In depth experience and knowledge of digital rendering tools such as 'SketchUp' , 'Photoshop', etc.
Knowledge of LEED® Green Buildings rating system and standards
Knowledge of Contract Administration Documentation and/or RForm
In good standing with related professional associations with membership dues up to date
Valid BC Driver's License (and if requested, a clean Drivers Abstract)
May be required to have a criminal record check for certain projects (i.e. School Districts, High Security Buildings, Courthouses, etc.)
Level One First Aid Certification
Skills:
Auto-CAD: Expert
Revit: Expert