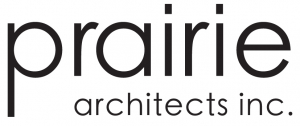 Job Description:
Full–Time Project Designer
• Reports directly to the project Architect
• 3-5 years experience
• Preference given to someone who is recently registered to practice as an Architect, or to someone who is enrolled in the MAA Intern program who is currently logging hours, and actively pursuing license to practice

Description of duties and responsibilities;
• Employee must be able to travel to local and rural locations for client meetings / site visits
• Liaison with clients
• Proficiency in Vectorworks (or equivalent) / Microsoft Office / Adobe Creative Suite
• Knowledge of detailed construction techniques and code regulations
• Coordination with authorities having jurisdiction for implementing code and bylaw regulations.
• Employee will be involved in pre-design, schematic design, design development, construction drawings, and contract administration
• Tasks include review of clients program requirements, space layout, client furniture requirements, preparation of presentation materials, as-built drawings, design development drawings, detailed construction documents, and specifications
• Employee must be able to visit job sites to take accurate measurements of asbuilt conditions, and prepare site reviews while the project is under construction
• Employee must be able to coordinate the work of consulting engineers including but not limited to Land surveyors, geotechnical, civil, interior designers, landscape architects, structural, mechanical, electrical, and building envelope engineers.
• Employee must have knowledge of construction market trends and be able to review contractor pricing and contractor techniques.
Send to melissa@prairiearchitects.ca. Further details of the company can be
found on our website at www.prairiearchitects.ca
Skills:
Auto-CAD: Advanced
Excel: Advanced
MS Word, PowerPoint and Outlook: Advanced
In-Design: Intermediate