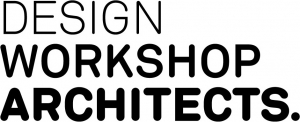 Organization:
Design Workshop Architects, M4M 1S3
Job Description:
An exciting opportunity.
Design Workshop Architects has anexciting opportunity for a smart and ambitions Intern Architect with aminimum of 4 years of consecutive full-time work experienceto join our team. We are looking for a Revit-savvy individual to assist several project teams in preparing drawings and specifications, providing design input, coordinating with stakeholders (clients, engineers, consultants, municipalities, etc.), and with contract administration.If your skills and experience are a match for the position described below, we'd love to hear from you.
About our firm.
Design Workshop Architects is a growing, medium-sized practice working across multiple sectors. We are open-minded about the work we do, we love an unconventional challenge, and our constant attention to excellence has helped to make us a preferred provider to some of Canada's premiere commercial property owners. We strive for design and artistic excellence, balanced with a top-class design delivery and project management approach. We do our work because we love to learn and create, and we are patiently and deliberately working toward building an exciting future for the company as a next-generation leading practice.
Qualifications.
The successful candidate will be committed to becoming a fully-rounded, licensed professional. You embrace technology and do not shy from the unknown; you are willing to do the work to help improve processes and drive design. You understand that architecture is a constantly-evolving, rich and deep profession, and you want to seek the opportunity to be mentored, to be exposed to all sides and phases of a project, and to learn all you can.
You must be enrolled in the OAA's intern program, or in the process of enrolling, and legally entitled to work in Canada.
A graduate of an accredited university program in architecture.
A minimum of 4 year of post-graduation, full-time experience working for an architectural practice is required, and experience working on large or complex design projects in the commercial, residential, and/or institutional sectors is preferred.
Strong presentation, organizational and communication skills are essential.
A thorough (and growing) understanding of the Ontario Building Code, architectural detailing, and building science.
Experience with planning and permit processes and contract administration.
Advanced skills with our software, including creating working drawings with Revit and AutoCAD, fluent in MS Office (Word, Excel, Outlook, PowerPoint) and the Adobe Creative Suite (Photoshop, Illustrator, InDesign, Acrobat).
3D modelling expertise (Sketchup, Rhino, 3DSMax or Cinema4D).
Valid driver's license for site visits.
Proficiency in Revit is required.
The details.
This is a full-time, permanent role and you'll be paid a competitive salary based on your experience. Overtime is paid after 44 hours and we offer annual performance-based bonuses and a comprehensive benefits package.
You'll work Monday to Friday, 8:30 am to 5:30 pm. Along with your vacation, you'll get additional paid time off over the Christmas holidays.
How to apply.
Send a digital portfolio along with your covering letter and CV/resume to careers@dwa-arc.com, with your name in the subject line.  All applications will be evaluated, only selected candidates will be contacted for an interview.     
Skills:
Auto-CAD: Advanced
Revit: Advanced