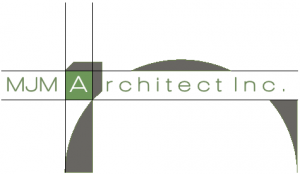 Job Description:
A highly creative an experience firm in Victoria, BC. MJM Architect Inc. provides a complete range of architectural services, from pre-design (such as feasibility studies and space planning) to studies for evaluation property potential (including zoning analysis) and full scope design (interior, exterior, site). With a diversity of thoughtful and innovative projects, ranging from single and multi-family homes to commercial and institutional, we pride ourselves in our ability to provide hands-on, client focused services delivered with the highest degree of satisfaction, in a budge conscious and time efficient manner.
MJM Architect Inc. is committed to environmental stewardship through the core belief that good design is sustainable. It is integral to the Firm's identity and a central component of our commitment to excellence. Our extensive project portfolios exhibit these values through a demonstrated expertise in site sensitivity, efficient use of resources, energy conservation and a conscientious approach to materials selection.
At MJM Architect Inc, we believe successful architecture isn't just about designing beautiful buildings that stimulates one's senses, couples with a built environment that endures and contributes to a healthier and sustainable lifestyle.
JOB DUTIES
• Working closely with the Principal to produce schematic design, design development, and working drawings on a variety of project types and sizes.
• Developing designs using VectorWorks and SketchUp, creating 3D photo-realistic renderings, and assisting in production design presentations for client meetings.
• Converting design presentations info working drawings for building permit applications.
• Assisting Principal with site reviews during Contract Administration services through to the project construction phase.
• Assisting in the development of architectural designs.
• Analyzing building codes, by-laws, space requirements, site requirements and other technical documents and reports.
• Preparing manual and CAD drawings, specifications, cost estimates and listing of quantities of material from conceptual drawings and instruction.
• Constructing architectural and display models, and 3D virtual models of architectural designs.
• Preparing contract and bidding documents.
• May be supervising construction projects and coordinating, monitoring and inspecting work done by others.
EDUCATION, SKILLS AND EXPERIENCE
• Diploma in Architectural Technology, or a Bachelor Degree, with a minimum of 4-5 years of experience.
• 2-3 years demonstrated experience working with BOTH VectorWorks and SketchUp.
• Ability to product quality drawing with required software in all architectural phases.
• Understanding the value of customer service and ability to work with all types of personalities in a professional manner.
• Must possess initiative and the ability to work independently.
• Must be registered with the AIBC, or eligible to be registered in the province of British Columbia.
Position: permanent.
Salary: $59,000 to $65,000 commensurate with experience.
Benefits package offered after completion of 3-month probation
Location of work: 10-909 Vancouver St. Victoria, BC, V8V 3V6
Language: English.
Source URL:
https://www.mjmarchitect.ca/JobDesc.pdf