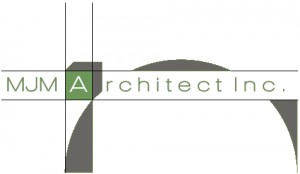 Job Description:
Looking for new challenges and seeking an outlet for your creative skills? If so, we would like you to be part of our small, but highly creative team where you will have a voice.
Apply for this position with an Award-winning Architectural firm - tap into your creativity, nurture your entrepreneurial spirit, and make a difference in your community!
THE FIRM
MJM Architect Inc. was founded on a simple idea: that a company can be successful by putting their customers and their staff before everything else. That is what we do and it has proven us right! With an unrivalled degree of creativity and experience, MJM Architect Inc. provides a complete range of architectural services, from feasibility studies and property evaluation assessments, to full scope design services. Our portfolio comprises a diversity of thoughtful and innovative projects including custom homes, multi-family developments, commercial and institutional projects.
MJM Architect Inc. is committed to environmental stewardship through the core belief that good design is sustainable. It is integral to the Firm's identity and a central component of our commitment to excellence. Our extensive project portfolio exhibits these values through a demonstrated expertise in site sensitivity, efficient use of resources, energy conservation and a conscientious approach to materials selection.
At MJM Architect Inc., we believe successful architecture isn't just about designing beautiful buildings that stimulate one's senses, but creating a built environment that endures and contributes to a healthier, more sustainable lifestyle.
THE POSITION
Working closely with the Principal to produce schematic design, design development, and working drawings on a variety of project types and sizes.
Develop designs using VectorWorks and Sketchup, creating 3D photo-realistic renderings, and assisting in producing design presentations for client meetings.
Converting those design presentations into working drawings for building permit applications.
Assist Principal with site reviews during Contract Administration services throught the project construction phase.
YOU
Have a Diploma in Architectural Technology, or a Bachelor Degree, with a minimum 2-3 years of post-graduate experience.
Are proficient in using VectorWorks and Sketchup.
Understand the value of customer service, are client-focused, and able to work with all types of personalities in a professional manner.
Have the ability to produce quality drawing with required software in all architectural phases.
Have ideas and love to share them.
Have the ability to work well independently but can also collaborate on designs while working under deadline/budget constraints.
Have a working knowledge of codes and design requirements specific to local Authorities Having Jurisdiction.
Can solve problems using sound professional judgement
Have a passion for gaining experience and learning new things.
Have excellent interpersonal and communication skills.
Are responsible and know that being punctual is important.
Are passionate about building, design, and the environment
Are able to share examples of your design innovation, technical achievements, and creative accomplishments.
WHAT'S IN IT FOR YOU?
The lifestyle you've been looking for.
A balance between your work and personal life.
Competitive wages.
Flexible work hours and vacation time.
Remote work options.
Employee benefits plan.*
Social responsibility initiative (get paid to volunteer for a cause close to your heart).
Summer hours; you have the option of kicking back at 1pm on Friday during the summer months.
Education, learning and development opportunities.
Advancement opportunities.
No dress code and relaxed work environment.
*after three months
INTERESTED?
We'd really like to hear from you. Please send your resume and samples of your
drawings experience, along with your cover letter to:
Mylene Brousseau
Business Development Manager
mylene@mjmarchitect.ca
Thank you!
Location:
Victoria, British Columbia