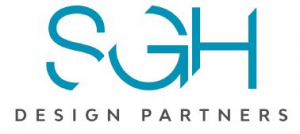 Job Description:
Position: Intermediate Designers / SGH Design Partners
Location: 366 Adelaide St. West, Suite 8, Toronto ON
Contact: Samantha Gill, Marketing Manager
Email: Careers@sghdp.com
Phone: 416-360-0488 ext.0
SGH Design Partners is seeking individuals for a full-time position for our Toronto design studio. We are looking for designers with at least 5 years of corporate workplace design experience. Are you comfortable being creative and being in a collaborative and open studio environment?
SGH works in many industry sectors within the corporate design field. Individuals that are energetic and confident will get the opportunity to work with an incredible team of individuals that have forward-thinking design vision and are great mentors.
We would like you to be proficient with AutoCAD, Details and Presentation techniques and programs that you would use to help communicate your ideas. Our studio is built on self-motivated, collaborative yet much is hands-on. You will be involved in all phases of a project.
If you are interested in working in a highly collaborative, disciplined and fun studio, please send your resume to Careers@sghdp.com. View us on our website www.sghdp.com and or follow us on our social media platforms to learn more about SGH.
GENERAL
• 5 years experience
• Graduate of a recognized school of Interior Design/Architecture/Architectural Technology
• Is working toward a professional designation
• Apply understanding of the process of design and client/designer relationship
• Understanding of and ability to apply and coordinate applicable building and accessibility codes
• Basic problem-solving skills for technical, design and implementation issues
• Understanding of related design disciplines, ability to read their drawings and coordinate them with interior design drawings
• Responsible for small projects/facets of large projects with minimal supervision
• Basic understanding of larger project organization
• Enhanced CAD skills, hand-drawn skills, and software including Word, Excel, PowerPoint
• Enhanced presentation software skills including SketchUp, Photoshop, Illustrator, In-Design
• Familiarity with sustainable design principles (LEED, etc.)
DESIGN RELATED SKILLS
• Direct information gathering and preparation of related documentation
• Contribute to the preparation of project budgets, schedules, and other documentation
• Concept development for small projects; facets of larger projects with minimal supervision including
millwork design, selection of finishes and furniture
• Direct or undertake site surveys and furniture/equipment inventories and prepare related documentation
• Prepare architectural drawings, specifications, and details with minimal supervision on small projects
• Develop furniture budgets and prepare furniture specifications, including tender analysis
• Prepare project documentation (minutes, reports, etc.)
• Conduct site visits, prepare related deficiency reports, expedite work
INTERPERSONAL/COMMUNICATION
• Participate in client and consulting meeting and presentations
• Problem-solving skills (design issues with the client, site issues)
• Work as an integral part of a team unit. Distribute and review work within areas of responsibility
• Work independently
• Responsible for own time management and workflow
Location:
366 Adelaide St. West, Suite 8, Toronto ON
Skills:
Auto-CAD: Expert
Revit: Expert