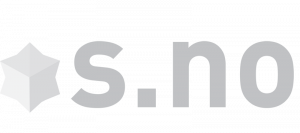 Job Description:
s.no is a small boutique firm located in Whitehorse, Yukon. We are a new office and we are currently building out our team. We are looking for an Intermediate Architectural Technologist or an Intern Architect or anyone who could work in either role - an architectural Swiss Army Knife, if you will. Candidates will need at least 3-5 years experience.
We offer a fun, flexible and design-oriented office environment. The firm is currently located in a home-based suite, but will be relocating to an office in downtown Whitehorse in the next year. We work on a range of projects, from mixed use urban buildings, residential projects and other projects of a variety of scales.
We are currently a very small team of two architects and despite the need for more staff, hope to remain a small, cohesive and integrated design office. The small studio size provides a learning environment where all staff will dive into every facet of a project from start to finish. As a northern architecture firm, and out of necessity, everyone performs all aspects of the work from documentation, architectural design, rendering, layout, graphic design, project management, office supply runs and everything in between.
We pride ourselves on making architecture accessible and fun, while emphasizing the importance of design in our community. The happiness of our studio is paramount.
An ideal applicant would be independent and self-motivated with a positive attitude while able to collaborate in a tight-knit team environment. A passion for design and strong written / visual communication skills is a must. A thorough knowledge of Sketchup/Revit/AutoCAD is an absolute necessity. Most of our new projects will be documented in Revit. A knowledge of Adobe Creative Suite, Microsoft Office and rendering visualization software would be an asset. As we are a small firm, we need an individual who is comfortable stepping into any phase of a project and learning along the way with support from either of the Principals. 
Qualifications:
Intern Architect or Architectural Technologist
3 to 5 years experience
Knowledge and experience with the National Building Code of Canada (Part 9 and Part 3)
Proficiency in Revit / AutoCAD / Sketchup a must
Experience with Adobe Creative Suite and Visualization software an asset
Potential Duties:
Collaborate on architectural and interior design
Production of design diagrams / visualization renderings / presentation material
Production of architectural design and construction drawings
Coordination of subconsultants, other disciplines and contractors
Liaising with the local Authority Having Jurisdiction
Liaising and collaborating with clients
Construction administration and some project management
Employment Benefits:
Competitive Salary
Health Care Spending Account for health benefits (after 3 months)
Vacation Time
Sick Leave
Flexible Work Schedule (could negotiate a 4 day work week)
Submit Cover Letter, CV and portfolio in pdf format to contact@snodesign.ca
www.snodesign.ca