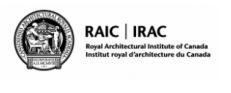 Organization:
Royal Architectural Institute of Canada
Job Description:
Location: Remote/Online 
Hours: Part-time (estimate hours) 
Start Date: Immediate 
The RAIC Syllabus Program is seeking a French speaking Instructional Services Provider (ISP) to deliver its online Professional Practice course: ARCH645: Practique de l'Architecture au Canada.Under the direction of the Manager of Practice and Education/ Syllabus Registrar, the ISP will be responsible for delivering course content, learning outcomes, and a structured learning plan, online, through the RAIC Syllabus Learning Management System (LMS). The course consists of ten (10) online modules, assignments, readings, and course resources. Students may complete the course at their own pace. The ISP will administer the course online and support the students in their learning, as well as grading assignments and providing feedback. The ISP is a key member of the RAIC Syllabus program with a focus on delivering prepared educational content. The ISP is passionate about delivering high-quality education programs.Experience in Professional Practice for Architects is essential. Experience in architectural practice in Quebec is preferred.   
This is an on-going contract position, as course is delivered online throughout the year.The posting will remain open until the position is filled.  
Required Qualifications:
A minimum of 2 years' experience as a practicing, licensed Architect
Experience architectural practice in Quebec
Proven experience as an educator or similar role
Registered with OAQ 
Bilingual
Excellent verbal and written communication skills
Strong inter-personal skills
Effective collaborator
Professionalism, courtesy and patience
High level of integrity, confidentiality and accountability
Intermediate to advanced skills with Microsoft Office 365 and its programs (e.g. Teams, SharePoint, MS Word, MS Excel, etc.);
Experience with online learning management systems would be an asset 
The RAIC offers a healthy and positive work environment with a team that believes diversity and inclusion are key to a respectful workplace. The RAIC is committed to building a skilled, diverse workforce reflective of Canadian society. As a result, it promotes employment equity and encourages candidates to indicate voluntarily on their resume if they are a woman, an Indigenous person, a person with a disability or a member of a visible minority group. If you are passionate and interested in working in this environment, we would love to hear from you. Please submit the following:
A cover letter addressing the skills and qualifications for the position and why you are the right candidate for the position 
A detailed resume including a summary of relevant knowledge and workplace experience 
We thank all who apply; however, only those selected for an interview will be contacted. All qualified candidates are encouraged to apply. Canadian citizens and permanent residents will be given priority.   
Resumes submitted without a cover letter will not be considered. 
No phone calls please.  
About the RAIC Syllabus Program
The Royal Architectural Institute of Canada (RAIC) offers an accessible alternative through a direct, self-paced program of academic studies, design studios, and practical experience leading to the RAIC Professional Diploma in Architecture. As the national architectural advocacy and professional practice support body in Canada, the RAIC is a leading provider of high quality and engaging continuing education opportunities. For further information about the RAIC Syllabus Program, please visit our website.
The RAIC office is located in the Ottawa area. We acknowledge that the land on which we work in is the traditional unceded territory of the Algonquin Anishnaabeg People. The Algonquin peoples have lived on this land for centuries. We are grateful to have the opportunity to be present in this territory.