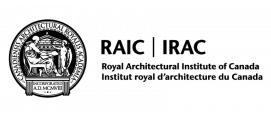 Organization:
Royal Architectural Institute of Canada
Job Description:
The Royal Architectural Institute of Canada (RAIC) seeks an enthusiastic, efficient and tech-savvy candidate to support the organization in being the leading voice for excellence in the built environment in Canada, demonstrating how design enhances the quality of life, while addressing important issues of society through responsible architecture.
As a key member of the Corporate Affairs team, the Education Manager leads the RAIC's education initiatives and oversees the development and delivery of high-quality courses, webinars and educational resources. The individual is collaborative, detail-oriented and will bring their energy, experience, creativity, innovation, leadership and flexibility to the team.
Major areas of responsibility within the portfolio include, but are not limited to:
High-level strategic thinking for delivery of educational programming
Leading, planning, coordinating and support of the development of educational programming (courses, webinars, workshops, resources)
Working with subject-matter experts to develop high-quality, premium, and innovative educational programming
Coordinating and supporting the development of marketing and promotional materials for educational programming
Leading, motivating, and coaching education team
Leading and managing committees including, but not limited to, the volunteer Continuing Education Advisory Committee
Relationship development with subject matter experts, product specialists and external educators to secure services for educational programming
Managing the development of promotional materials for educational programming
Developing, coordinating, and maintaining program partnerships
Developing contracts for subject matter experts, translator(s), graphic artist(s) and other contracted resources
Communicating with stakeholders (internal and external)
Developing budgets and workplans
Collaborating with RAIC staff and external stakeholders to evaluate events and ensure continual improvement and quality customer service
Supervising staff
Other duties as required
Preferred Qualifications:
University graduate degree in related discipline
Proven experience as an Education Manager or similar role
Experience with volunteer intensive service operations
Experience in architecture, engineering, and construction sector
Experience in instructional design
Strong communication, analytical, writing, editing and verbal skills for communicating with broad and diverse stakeholders
Excellent verbal and written communication skills
Strong inter-personal skills
Excellent customer service attitude
Ability to prioritize tasks
Ability to meet deadlines
High degree of energy, integrity, courage, empathy, and creativity
Superior active listening, analytical, and problem-solving skills
Creative, energetic, and innovative approach to identifying solutions
Effective as a collaborator and leader
A high degree of flexibility to achieve organizational objectives and meet demands and needs
Proven ability to build and cultivate strong relationships
Professionalism, courtesy, and patience
Sound analytical thinking, judgment, planning, prioritization and execution skills
High level of integrity, confidentiality, and accountability
A sense of calm and confidence
Willingness to learn
Team player
Ability to work remotely
Bilingual (English/French); Intermediate to advanced skills with Microsoft Office 365 and its suite of products (e.g. Teams, SharePoint, MS Word, MS Excel, etc.)
The RAIC offers a healthy and positive work environment with a team that believes diversity and inclusion are key to a respectful workplace. The RAIC is committed to building a skilled, diverse workforce reflective of Canadian society. As a result, it promotes employment equity and encourages candidates to indicate voluntarily on their resume if they are a woman, an Indigenous person, a person with a disability or a member of a visible minority group. If you are passionate and interested in working in this environment, we would love to hear from you. Please submit the following to hr@raic.org by June 11, 2021:
A cover letter addressing the duties, skills and abilities, and hard qualifications for the position and why you are the right candidate for the position
A detailed resume including a summary of relevant knowledge and workplace experience
We thank all who apply, however, only those selected for an interview will be contacted. All qualified candidates are encouraged to apply.
Resumes submitted without a cover letter will not be considered. No phone calls please.
The RAIC office is located in the Ottawa area. We acknowledge that the land on which we work in is the traditional unceded territory of the Algonquin Anishinaabe People. The Algonquin peoples have lived on this land for centuries. We are grateful to have the opportunity to be present in this territory.