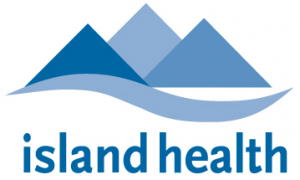 Job Description:
An Exciting Leadership Opportunity at Island Health: Chief Project Officer (CPO)
As the Chief Project Officer, you are responsible and accountable for major capital asset development, construction and commissioning, with a focus on the Cowichan District Hospital Replacement (CDHR). This is a large-scale capital project that has strategic importance to Island Health. You will oversee planning, procurement, partnership arrangements, financing strategies and construction. Importantly, the role will liaise with a broad range of stakeholders to ensure alignment with Island Health's strategic plan, Ministry mandates, project objectives and long term sustainability.
Key responsibilities include overseeing the planning and procurement processes, budgeting and financial reporting processes, establishing guiding principles, overseeing clinical and facilities design and construction and ensuring the vision established for the designated projects is met for the organization, its patients and residents, care providers and local communities.
Duties include the planning, procurement, deployment, and evaluation of related physical, financial and human resources, in support of the strategic and operational needs of the organization and making decisions involving the Strategic Planning Partners, Project Contractors, Regional Hospital Districts, and Developers. The CDHR project may have a complex procurement structure such as a Competitive Alliance Partnership, which will require the ability to work in new and innovative processes.
Qualifications
• Master's degree in Business Administration or a related field
• 15 years of recent, related experience in progressively more complex and senior management/leadership roles in a large, complex healthcare organization
• Five years of recent, relevant experience as a Chief Project Officer responsible for managing large, complex capital projects (or equivalent).
Learn more and apply:
https://islandhealth.hua.hrsmart.com/hr/ats/Posting/view/130776
About Island Health
With more than 24,500 employees, 1,900 physician partners and 3,000 volunteers, Island Health Is the largest employer on Vancouver Island, providing a comprehensive range of progressive health services to the 765,000 residents of Vancouver Island and adjacent coastal communities.
We offer an exceptional employer-paid benefits package including dental and prescription coverage, group life, long term disability and extensive extended health plan, plus up to four weeks' vacation after your first year of employment.
Join our team and make a difference!
Location:
Victoria/Duncan, British Columbia