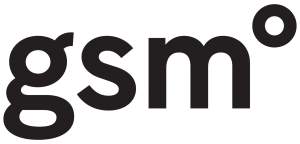 Job Description:
Who we are
GSM Project is a multidisciplinary design and production firm specialized in museum exhibitions and immersive experiences. With a history going back more than 60 years, GSM Project has created over 1000 projects worldwide. Star projects include the observation deck experiences at the Burj Khalifa in Dubai and Au Sommet Place Ville Marie in Montreal, the Canadian Pavilion at the World Expo 2010 in Shanghai, the international blockbuster STAR WARS™ Identities and permanent galleries for the National Museum of Singapore, the Anchorage Museum, The Canadian Museum of History in Ottawa and the Bank of Canada Museum. 
The Brief
GSM Project is looking for an architectural designer to join our multidisciplinary team charged with designing the visitor experience for a leisure complex located in what will soon be one of the highest towers in Southeast Asia. The truly immersive experiences we create include advanced architectural integration parameters while highlighting the local culture.
 As a key member of the creative team, the selected candidate will play a crucial role in the technical development of complex environments. The candidate will support the creative process by making the best use of the site and the existing infrastructure.
Responsibilities
Identify issues and share any challenges that the candidate feels could have a potential strategic impact on the implementation of the project.
Approach every challenge to the implementation of the project in a decisive manner.
Illustrate concepts using renderings, sketches and presentation documents.
Prepare 3D models and generate plans, elevations and sections.
Generate perspective images of the designs.
Collaborate closely with all project stakeholders.
Supervise team members (internal or external) to ensure completion of technical drawing deliverables if needed. 
Required qualifications
Minimum of 5 years' experience in the implementation of non-residential architectural projects, with a minimum of two years as project manager.
Past participation in the implementation of architectural projects involving visitor or brand experience.
Bachelor's degree in architecture.
Good command of hand drawing and sketching.
Excellent command of interior architecture technical drawing (all scales).
Good command of AutoCAD. 
Good command of 3D modeling in Blender, Modo, 3ds Max or equivalents.
Good command of photorealistic rendering.
Functional knowledge of Revit.
Solid design skills.
Excellent communication abilities both in French and English.
To submit your application, go to https://www.gsmproject.com/en/careers/and attach your cover letter, CV and portfolio. Interviews will only be granted following the receipt of a portfolio. Only candidates with relevant profiles will be contacted.