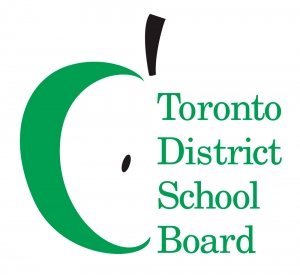 Organization:
Toronto District School Board
Job Description:
Architectural Coordinator 
2 Term Positions - Non Union, 12 months – Toronto, ON
As an experienced professional Architect conversant with the Ontario Building Code, you're well prepared to provide design expertise for the delivery of projects – on time and on budget – as part of the Toronto District School Board (TDSB) Design, Construction & Maintenance team.
Reporting to the Senior Manager, Capital Project Management, you will have overall responsibility for the design, coordination and production of technical documentation for construction. You will make sure that the Board's best interests are met on all architectural matters by working with outside consultants and regulatory authorities, and you will ensure that students' education needs are met with properly-designed facilities, within approved budgets and timelines.
PRIMARY DUTIES
As an Architectural Coordinator, you will:
Prepare sketch plans for discussion with the client;
Coordinate designs with other major disciplines (e.g. Mechanical, Electrical, Structural);
Meet with clients to review the program and address their needs;
Meet with administrators and staff in schools to provide professional advice to planning committees;
Head up a design committee consisting of trustees, academic staff and outside consultants to develop design solutions;
Coordinate the designs of outside consultants, manage all aspects of projects during design and meet on a regular basis to ensure the design development is on budget and on time;
Review change notice requests and approve change order amounts;
Review in-house production documentation to ensure that design intent has been maintained;
Correspond or meet with authorities having jurisdiction regarding the Building Code and other requirements;
Meet with construction supervisors to review and resolve design problems;
Attend meetings, as required;
Supervise the Assistant Design Coordinator and the Drafting Technician in conjunction with other Coordinators;
Provide leadership in fostering equity and inclusiveness in the development and implementation of programs and services; and
Perform other related duties, as assigned.
QUALIFICATIONS
To take on the role of Architectural Coordinator, you must have:
A university degree in Architecture with six (6) years' progressively responsible experience in design development, or an equivalent combination of education and experience;
Membership in the Ontario Association of Architects;
Certification to seal drawings or ability to become certified to seal drawings upon commencement of employment;
Proven ability to monitor and coordinate the work of outside consultants, interact with contractors, and coordinate the work of other disciplines (e.g. Mechanical, Electrical, Structural);
Proven ability to design organized spaces to meet program needs;
Understanding of building components and construction;
Proficiency in the Ontario Building Code;
Proven experience in ensuring that design solutions meet approved budgets and established deadlines;
Proficient computer skills, including spreadsheets, databases, word processing, presentation packages and email;
Proven ability to communicate effectively with staff, stakeholders, outside contractors, suppliers, etc.;
Strong presentation, time management, organizational, problem-solving, leadership and team-building skills; and
Proven ability in promoting equitable practices which value inclusiveness and diversity.
Salary range: $89,710 - $107,654 per year.
These 12-month positions, currently located at 15 Oakburn Crescent (not wheelchair accessible), involve regular travel to TDSB sites, and require access to a reliable vehicle for Board business. You will also be required to wear safety equipment (e.g. safety shoes and hard hats) and use ladders and other means of access to construction work when visiting construction sites.
Please submit a resume and cover letter, by 12:00 noon, March 27, 2019, quoting competition #SCH II-19-0032NTE in the subject line, to:
application.submission@tdsb.on.ca
Only applicants selected for an interview will be contacted. Applications will not be acknowledged in writing.
We strive to meet the accommodation needs of persons with disabilities. Applicants are encouraged to make their needs for accommodation known in advance during the application process.
We are an equal opportunity employer and adhere to fair employment practices.