Foundations of Practice - Transitioning from a Physical Design Firm to a Virtual Design Firm
The Foundations of Practice Webinar Mini-Series is a NEW webinar-based learning opportunity comprised of multiple webinars that include tailored content unique to the new professional.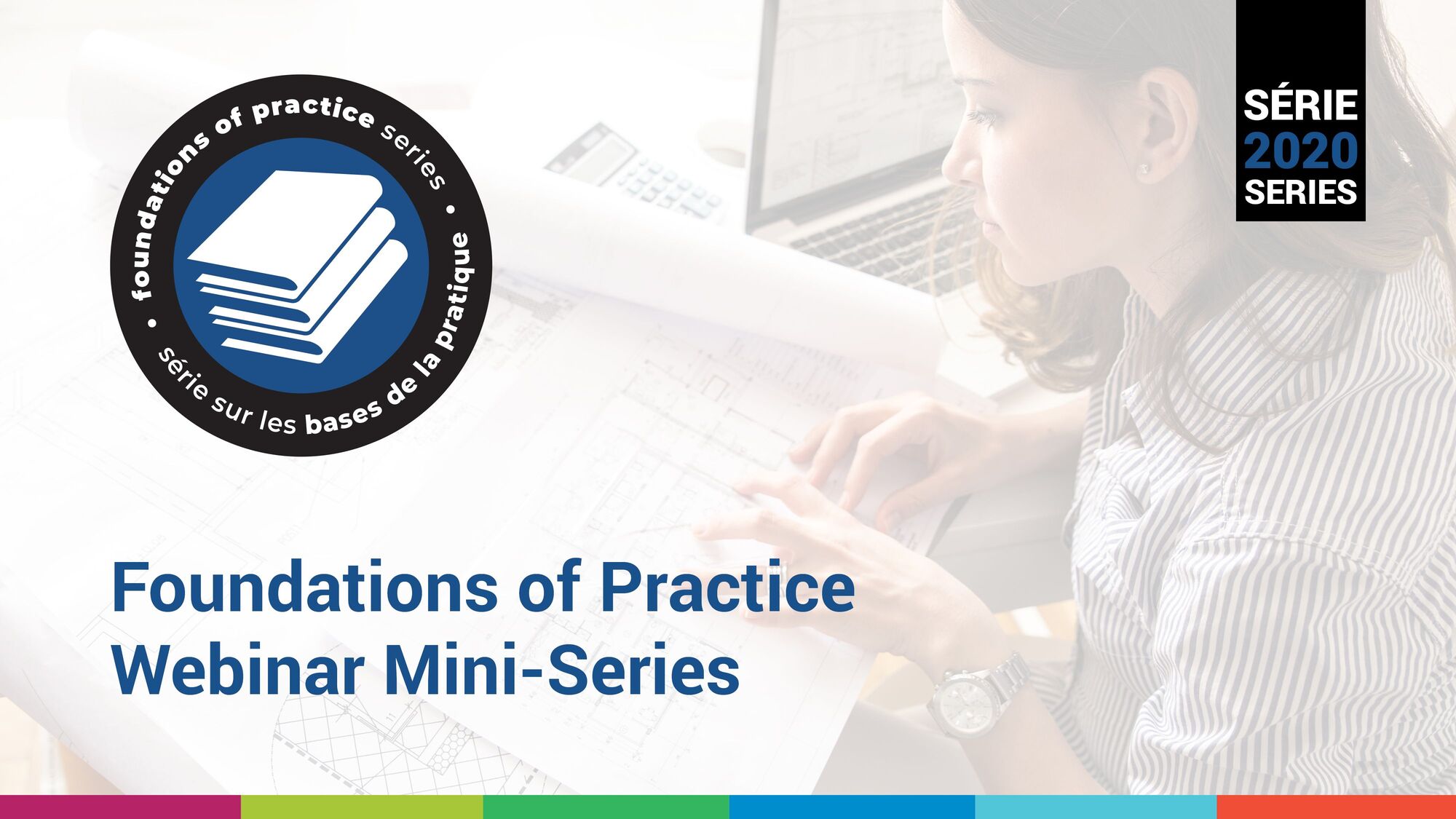 November 26, 2020 – 7:00pm ET
Speaker: Dr. Henry Tsang
Topic: Transitioning from a Physical Design Firm to a Virtual Design Firm
Webinar | 2 CEU | Introductory | Practice
SESSION:
The work of architects is rapidly transitioning from an office-based environment to a virtual environment. Particularly, the recent COVID-19 pandemic has hurriedly sped up this transition. A stigma prevails in the architectural profession with regards to design work done through a virtual environment, also known as a virtual design studio, and whether this format of work could in fact be a feasible and acceptable alternative for architectural design is debated. In any case, the digital revolution has already forced the architectural industry to adapt, whether architects like it or not. Up until the 1990s, architects work was centered around production of large hand-drafted paper-based drawings and constructing physical model representations of buildings with wood, cardboard, plastic, and foam. Later, computer-aided drawing (CAD) digitized much of the hand-drafting, therefore large drafting tables and drafting tools were no longer needed to produce architectural plans. In the last decade, we have witnessed the rise of new technologies, such as building information modeling (BIM), 3D modeling & rendering software, virtual reality and cloud computing technology that presented new ways to represent a building in 3D, casting a shadow on the practice of building physical models.
With drawings and models moved to digital formats, architectural practices and offices as we know them may become obsolete. There are documented cases of architecture firms that are operating completely remotely as described in Joy Soyner's article Running a Virtual Architecture Practice with Jennifer Kretschmer. In addition, according to a 2012 report by the American Institutes of Architects, a quarter of architects work as sole practitioners. This means that these architects are working primarily alone where work is not tied to a physical office, and likely working remotely from home. The transition to a virtual environment is particularly relevant for sole practitioners as the need for a physical office can be reduced to a bare minimum to function as a design studio. With recent COVID-19's work-from-home protocols, a new normal is foreseeable in which a significant percentage of architects at larger offices to shift to remote work as well.
Today, with the architects' tasks transitioning to remote work, from drafting to modeling to communication, what is still left to be performed in a physical office and are architects still tied to a specific place of work? What are the potentials that lie in the transition towards a virtual design office?
This webinar focuses on supporting architectural practices that are considering moving fully from a physical work environment to a virtual environment. This talk will introduce the most ready-to-use tools that can be added to a practice to improve the connectivity, communication, design and production while being isolated from the work environment, including ZOOM, Padlet, Conceptboard, Slack, etc. In addition, this webinar also introduces best practices to interact with clients, stakeholders and consultants, such as an introduction to using AR/VR technologies as well as project management tools. Model case studies of virtual firms will also be introduced.
LEARNING OUTCOMES:
At the end of this session, participants will be able to:
Describe the resources and communication tools required to deliver a virtual design studio in practice.
Describe best practice strategies to transition from a physical architectural office to a virtual office.
Examine how a virtual design studio can foster connection and collaboration on a global scale.
Explore new concepts for visual workplaces and design studios in a post-COVID-19 world.
BIO: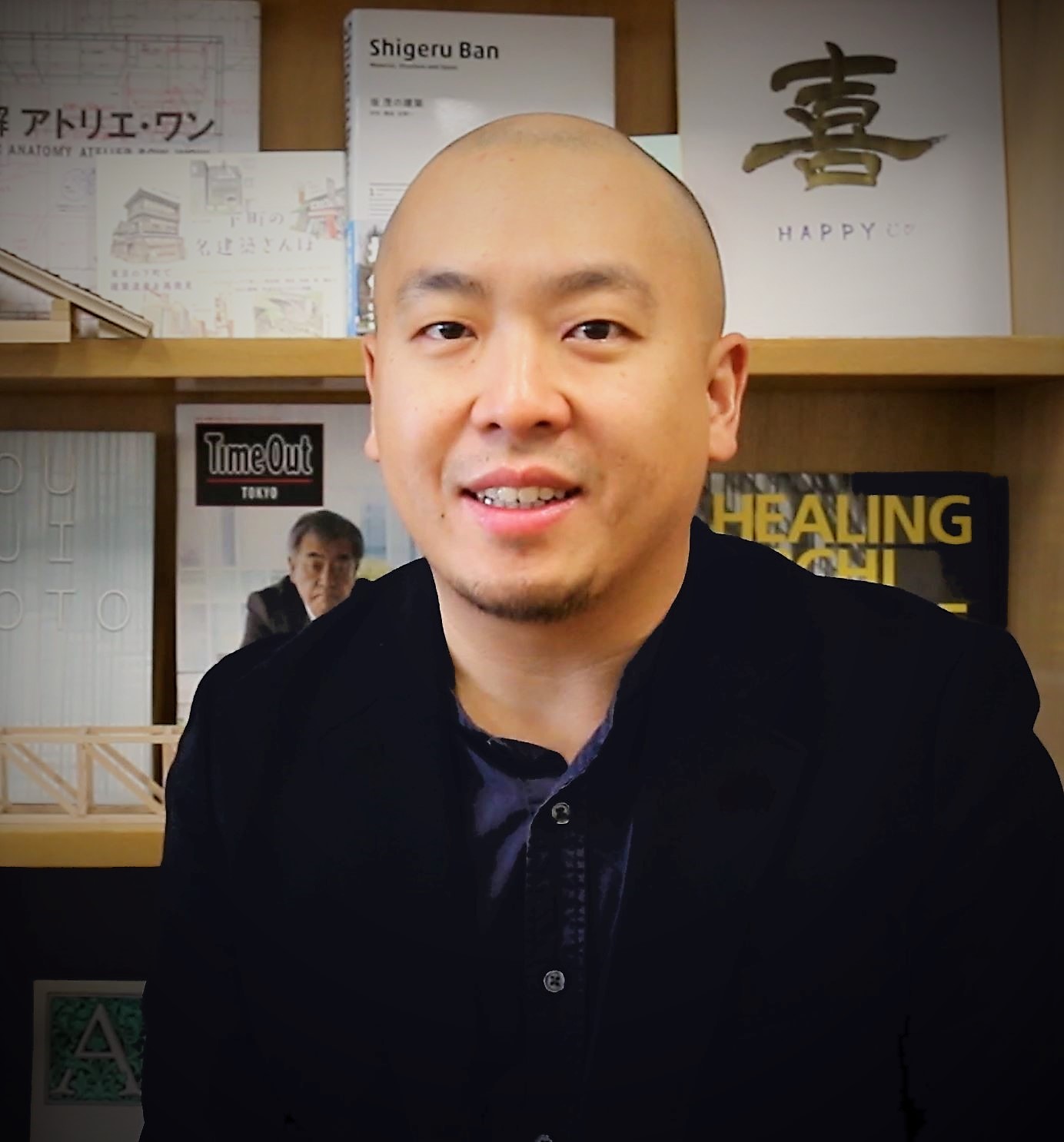 Dr. Henry Tsang
B.Sc.Arch (McGill), M.Arch (McGill), Ph.D (UTokyo)
Architect, OAQ, MRAIC, LEED GA, WELL AP
Assistant Professor, RAIC Centre for Architecture at Athabasca University
Dr. Henry Tsang is an assistant professor in the RAIC Centre for Architecture at Athabasca University and a registered architect of the Ordre des Architectes du Québec. At AU, he teaches virtual design studios and architectural courses online. Funded by a university research grant, he is currently exploring new concepts for virtual workplaces and design studios in a post-COVID-19 world.
He completed his B.Sc.Arch, M.Arch at McGill University, and Ph.D. at the University of Tokyo as a Monbukagakusho Scholar, in Japan. With over 10 years of practice experience, he has worked at architectural firms LemayMichaud, Environment Design Institute (EDI), AXS Satow, Nikken Sekkei and Nihon Sekkei, producing a diverse and global design portfolio of projects.
He previously also taught at Keimyung University in South Korea and held the position of director of the Sustainable Architecture Technology program at Herzing College. Otherwise, he has developed and instructed several courses for the RAIC, as well as lectured at international conferences and universities worldwide. In 2015, he was presented with the Educator of the Year Award by the National Association of Career Colleges of Canada.
Henry currently serves as Secretary of the RAIC Alberta Chapter and member of the RAIC Membership Committee.
Registration Deadline November 24, 2020
PRICING:
Regular Pricing: $100.00
RAIC Member Pricing: $75.00
Intern Member Pricing: $50.00
Student Member Pricing: $35.00
Time
| | | | | | | |
| --- | --- | --- | --- | --- | --- | --- |
| | Pacific | Mountain | Central | East | Atlantic | Newfoundland |
| Start | 4:00 p.m. | 5:00 p.m. | 6:00 p.m. | 7:00 p.m. | 8:00 p.m. | 8:30 p.m. |
| End | 6:00 p.m. | 7:00 p.m. | 8:00 p.m. | 9:00 p.m. | 10:00 p.m. | 10:30 p.m. |
When
November 26, 2020 7:00 PM through 9:00 PM
Event Fee(s)
FOP Mini-Series Webinar
Event Fee (GST)
$ 100.00

+ $ 5.00 Sales Tax

Event Fee (HST)
$ 100.00

+ $ 15.00 Sales Tax

Event Fee (ON)
$ 100.00

+ $ 13.00 Sales Tax

Event Fee (QC)
$ 100.00

+ $ 14.97 Sales Tax