Gilles Saucier and André Perrotte
Saucier + Perrotte architects
Gilles Saucier and André Perrotte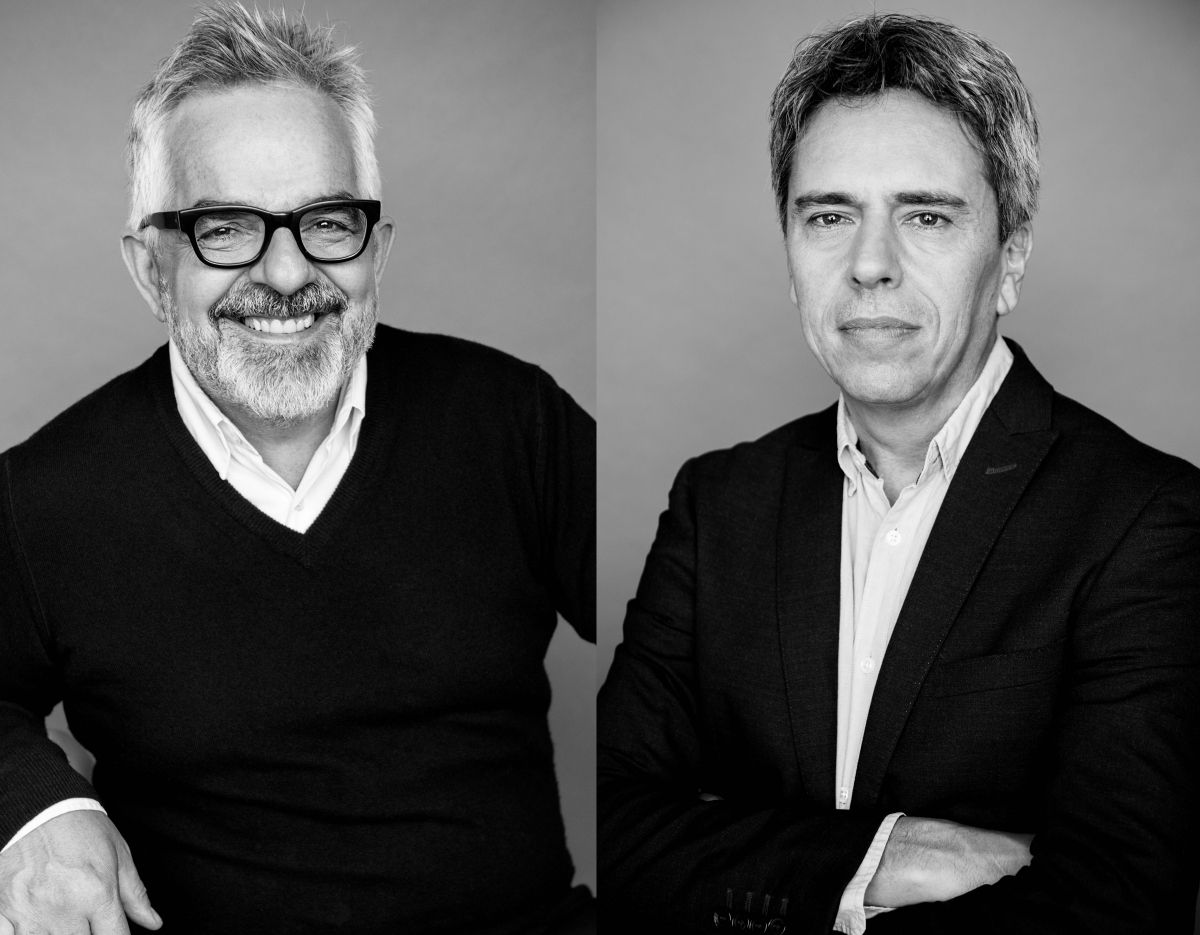 Gilles Saucier and André Perrotte both studied architecture at Laval University in Quebec City and received their degrees in 1982. They founded
Saucier + Perrotte Architectes in Montreal in 1988.
As Design Partner, Saucier is responsible for the overall design of each project, ensuring that the work of the firm responds to all design criteria, with specific attention to architecture's connection to geology and the landscape.
As Project Architect, Perrotte is in charge of the coordination of the design and construction process, directing the flow of information, managing multidisciplinary teams, costs, schedules and construction techniques. He is also involved in design with Saucier.
Throughout the firm's history, Saucier and Perrotte have been active in architectural education. Saucier has taught at Massachusetts Institute of Technology, (MIT) McGill University and University of Montreal, among others, and has lectured at AIA Seattle and AIA San Francisco. Perrotte has taught and been a visiting critic at several schools, including the University of Montreal, University of Waterloo and University of Toronto.
 
Saucier + Perrotte Architectes

The firm has received more than 100 architecture awards, including eight Governor General's Medals in Architecture and two International Architecture Awards (presented by the Chicago Athenaeum and the European Centre for Architecture Art Design and Urban Studies).Saucier+Perrotte's projects have been published widely.
In 2009, Saucier + Perrotte received the RAIC Architectural Firm Award. In 2004, the firm represented Canada at the Venice Architecture Biennale. Saucier + Perrotte have been part of three exhibitions: "Les lieux de la couleur," at the Canadian Centre for Architecture (CCA) in 2000; "Childhood Landscapes/Topographical Unfoldings" presented in Montreal, Toronto, Ottawa, and Buffalo between 2002 and 2004; and "Substance Over Spectacle" in Vancouver in 2005.
In 2002, the CCA began archiving architectural drawings and models by Saucier + Perrotte, and in 2007, the CCA selected the firm to design its exhibition on the Oil Crisis of the 1970s, called "1973: Sorry, Out of Gas.
The list of award-winning projects includes the UBC Faculty of Pharmaceutical Sciences in Vancouver; Scandinave les Bains Vieux Montreal; Private Residence and Guest House in the Laurentian Mountains, and the Communication, Culture and Technology Building (University of Toronto at Mississauga). It also includes the Perimeter Institute for Theoretical Physics (Waterloo, Ontario); the First Nations Exhibition Pavilion in Montreal; the Anne-Marie Edward Science Building at John Abbott College and the Schulich School of Music Building (McGill University)
The firm has also won acclaim for the New College Student Residence (University of Toronto), the School of Architecture and Design for University of Montreal; Gerald-Godin College in Ste-Genevieve; the Canadian Embassy in Abu Dhabi; the Michel Brisson stores in Montreal, and the Philippe Dubuc stores in Montreal and Quebec City
Ongoing major projects include River City, a 1,000-unit, 3.8-acre LEED Gold masterplan in Toronto's industrial West Don Lands; Thompson Residences, a mixed-use residential project in downtown Toronto; Rack House D, a residence/hotel in Toronto's Distillery district; Lewis Farms Community Centre in Edmonton; Gabrielle-Roy library in Québec City; and The Musée d'art contemporain de Montréal (MAC) Renewal Project.
Saucier+Perrotte is regularly invited to participate in major international competitions and has been a finalist in several in recent years. The firm was short-listed for the Bogota International Convention Center Competition, the Fallingwater Educational Cottage Competition, the Cantos National Music Centre in Calgary, the New Montreal Concert Hall, the new Montreal Planetarium, the Musée national des beaux-arts du Québec, Grande Bibliothèque du Québec, the Canadian Museum for Human Rights in Winnipeg, and the AIST African Institute of Science and Technology International Competition in Nigeria.
Jury Comment(s):
"They are ambassadors for Canadian architecture"
"They don't compromise. Their work inspires and delights. Their projects are functional, sculptural and beautiful in the landscape. They are spaces that one enjoys being in."