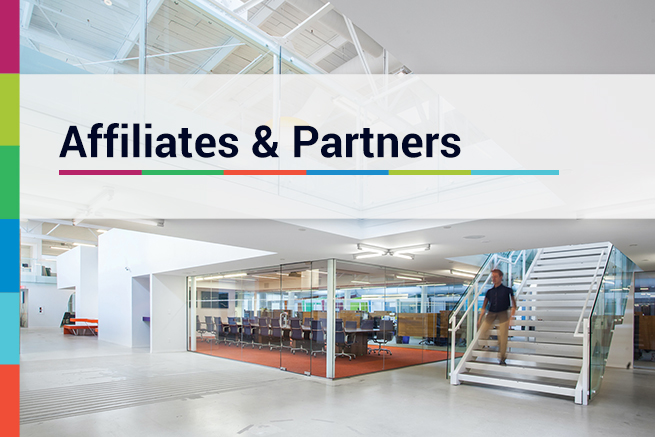 The RAIC works with like-minded companies and organizations that hold the architectural profession to the same high standard of excellence. Become an affiliate member or corporate partner and connect with the RAIC's engaged community of individuals designing a better built environment. 
---

Strategic Partners
Corporate Affiliates
Partners
---

The Canadian Precast/Prestressed Concrete Institute (CPCI) and its members are the leading source of technical resources (Body of Knowledge (BOK)) for the precast concrete industry in Canada. From this BOK, Building Codes, Design Guides, Educational Programs, Certification, Sustainability Programs, Accelerated Building Construction and new research ideas are derived. This CPCI industry initiative develops, maintains, and disseminates the BOK necessary for designing, fabricating, and constructing sustainable and resilient precast concrete structures. READ MORE
---
Fisher & Paykel strives to consistently challenge conventional appliance design, while delivering products tailored to human needs. READ MORE
---

AWMAC is the National voice of Canada's architectural woodwork industry. For over 50 years, AWMAC has promoted long-term growth and financial stability for our country's diverse woodwork manufacturing sector.
AWMAC's membership consists of more than 400 companies and industry professionals in eight regional chapters across Canada, including architectural woodwork manufacturers, installers, material and service suppliers, design professionals, educational institutions, and other industry affiliates. READ MORE
---
Since its inception in 1986, Baldassarra Architects has grown into an established design firm, consistently recognized for design excellence and exceptional service. Our portfolio of industrial, commercial, retail, medical, and residential projects demonstrates our diverse capabilities and expertise. We have accumulated invaluable knowledge and experience over our many years of operation, and we take great pride in the numerous awards and the strong client relationships we've developed to date. READ MORE
---
Bibliotech is a first-of-its-kind research and education website that aggregates industry knowledge and makes it available to those who need it most. Our aim is to improve industry communication while facilitating a shift toward healthier, and more sustainable materials.  Our website features a free, comprehensive database of suppliers and related contacts. It also serves as a learning resource for architects and other professionals, by bringing together educational opportunities from across the industry. Sign up for our newsletter to ensure you don't miss out on any upcoming events!
---
For over 100 years, Bradley has created the most complete and advanced commercial washrooms and comprehensive solutions that make industrial environments safe. READ MORE
---
The Canada Green Building Council (CaGBC) is a non-profit industry organization advancing low-carbon, sustainable buildings and communities. With nearly 1,200 member companies incorporating 15,000 practitioners, CaGBC represents a broad cross-section of the green building industry, including manufacturers, real estate developers and managers, construction firms, and professional firms in engineering, architecture, and finance.  READ MORE
---
Hellen Christodoulou, PH.D. Ing., B.C.L., LL. B, M.B.A.
Director, Steel Market, and Industry Development

T (905) 604-3231 Direct (647) 264-8353    
hchristodoulou@cisc-icca.ca
The Canadian Institute of Steel Construction (CISC) is Canada's voice for the steel construction industry. The CISC promotes dialogue, collaboration, and commerce between industry stakeholders – advancing the benefits of steel to the consulting community, builders and buyers, academia and government. READ MORE
---
Carl Stahl DécorCable offers a comprehensive range of cable, rod and mesh systems for architectural, structural and design applications. Part of the global Carl Stahl Group, we are uniquely able to furnish the resources necessary for a successful project, no matter what its complexity or location. Specialized design services including tensile engineering, statics, and 3-D modeling are available. READ MORE
---
Cement Association of Canada is the voice of Canada's cement industry, representing cement companies that provide a reliable local supply of cement to help build Canadian communities and critical infrastructure. READ MORE
---
Established in 2003, Construction Links Network is the peer-to-peer news sharing platform for the construction, building, and design community. This one-of-a-kind platform provides the tools necessary to source and distribute the latest news, videos, events, and innovative products / services the industry has to offer which helps members plan, design and build great projects around the world. READ MORE
---
Cornerstone Building Brands is the largest manufacturer of exterior building products by sales for residential and low-rise non-residential buildings in North America.  READ MORE
---
| | |
| --- | --- |
| | |
DesignABLE Environments Inc. (DE) is one of Canada's oldest and leading consulting firm that provides expertise to public and private sector clients on how to design the built environment to meet the needs of all people, including persons with disabilities and the elderly. DE has been instrumental in developing and popularising the philosophies of both barrier-free and universal design. DE's staff work within project teams to ensure that team members gain a true understanding of the complexities, challenges and opportunities associated with accessibility. DE has an extensive track record as accessibility consultants on local and international projects, including residential, commercial, educational, judicial, recreational, institutional, and healthcare projects. DE is skilled in the interpretation and application of a variety of accessibility standards and best practices to provide supportive built environments that promote independence, dignity and safety for all. READ MORE
---
| | |
| --- | --- |
| | |

DMC Recruitment Group is a North American Executive Recruitment Firm that specializes in the industries of Architecture & Design, Building Materials and Construction. Launched by 3 Partners; Shawna Wagner, Stephen Borer and Alexandra Mather, all specialists within their niche areas of the construction supply chain, DMC sets itself apart from the generalist recruitment agency model by providing an immersed, knowledgeable, and service oriented approach to these sectors. READ MORE
---
Enbridge Gas is Canada's largest natural gas storage, transmission and distribution company based in Ontario, with more than 170 years of service to customers. The distribution business provides safe, affordable, reliable energy to about 3.8 million homes, businesses and industries and is leading the transition to a clean energy future through net-zero emissions targets and investments in innovative low-carbon energy solutions. READ MORE
---
Fenestration Canada is a non-profit industry association representing window and door manufacturers, industry suppliers and stakeholders serving the Canadian market. Founded in 1986 as the Canadian Window and Door Manufacturers Association, Fenestration Canada has over 200 member companies with members from all ten provinces. Association staff support members and stakeholders with events, education, networking, technical and business matters. READ MORE
---
The Interior Design Show is Canada's premier showcase of new products and furniture, superstar designers and avant-garde concepts from North America and beyond. READ MORE
---
Unit 5B-1420 Youville Dr
Ottawa, ON K1C 7B3
ITI National Master Specification products are available in the RAIC's online store, at a 10% discount to members!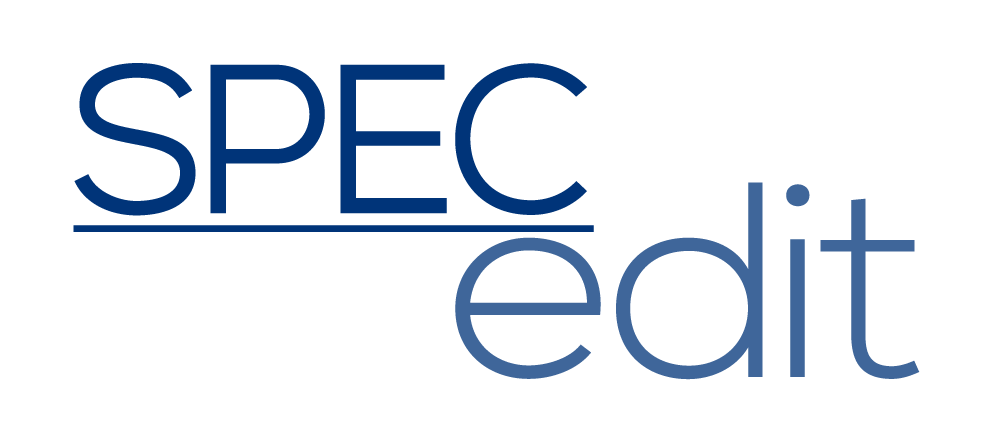 Learn more about ITI products.
---
607-1280 Finch Ave W
Toronto, ON M3J 3K6
JVS Toronto is a non-profit, charitable organization. Since 1947, we have played a vital role ensuring that job seekers reach their potential at work and employers build the workforce they need to be suc-cessful. JVS Toronto offers a variety of specialized programs and services for Newcomer Architectural Profes-sionals. READ MORE
---
John Andersen
Territory Manager- Western Canada
jandersen@kryton.com
C: 604.290.8204  
T: 604.324.8280

Patrick Shanks, B. Eng
Territory Manager – Ontario, Quebec & Atlantic Canada
pshanks@kryton.com
C: 647.920.9644
Kryton's Krystol Integral Concrete Waterproofing & Durability Solutions are innovative, permanent systems, which work to reduce site disturbance and waste, contain no volatile organic compounds, are safe for use with potable water and contribute to valuable LEED points. The Krystol systems work powerfully against not only dampness and moisture but are specifically designed to work against high hydrostatic pressure. READ MORE
---
Lafarge is Canada's largest provider of sustainable construction materials and a member of the global group, Holcim. With 6,000 employees and 350 sites across Canada, our mission is to provide construction solutions that build better cities and communities. The cities where Canadians live, work and raise their families along with the community's infrastructure benefit from the solutions provided by Lafarge consisting of aggregates, asphalt and paving, cement, precast concrete, ready-mix concrete and road construction. READ MORE
---
We are a fourth-generation family-owned and operated business. Offering unparalleled value with craftsman-quality construction, energy-efficient technology, and the industry's most extensive selection of shapes, styles, sizes, and options.
Our main offices are in Mississauga, Halifax, Montreal, Burnaby, and Kelowna. Marvin products are also distributed nationally through a network of independent dealers in Ontario, Newfoundland and Labrador, New Brunswick, Prince Edward Island, British Columbia, Saskatchewan, and Manitoba. READ MORE
---
Mortarr is the search engine for commercial constriction and design. Whether you're looking for project inspiration, commercial-grade products, or commercial professionals - it's all one click away on Mortarr.com. The single-site where you can find and be found.
Search (Mortarr.com)
---
Owens Corning is a global leader in insulation, roofing, and fiberglass composite materials. Its insulation products conserve energy and improve acoustics, fire resistance, and air quality in the spaces where people live, work, and play. Its roofing products and systems enhance curb appeal and protect homes and commercial buildings alike. Its fiberglass composites make thousands of products lighter, stronger, and more durable. READ MORE 
---
Perfect Level Construction Inc.
184 Oakdale Road
North York M3N1V9

 

Carlos Villarreal Vazquez
Founding Director
carlos@plci.ca | +16475754480

 

Siddharth Harshad Ruparel
Director
sid@plci.ca | +14379826027

 
We are a group of green building workers and promote eco-friendly materials and provide sustainable solutions for the construction industry.
Our vision is to become a trusted and preferred business partner in delivering products and services that not only address the needs of our clients, but also help protect our environment and help build sustainable communities. READ MORE 
---
Polymershapes is the premier distributor of plastic sheet, rod, tube, film, and associated products, with over 70 years of industry-leading heritage. We have the industry's most knowledgeable and highly trained sales and customer service team. Our network of 70 stocking facilities, located throughout the US, Canada, Mexico and Chile, enables our customers access to extensive local inventory from world-class supplier partners, and we can provide same day delivery in many locations. READ MORE
---
Agence RSVP Agency Inc. is a team of sales agents representing some of the leading suppliers of architectural glazing products & architectural window products. For interior and exterior of; commercial, residential, institutional and government buildings. We help to direct architects, engineers and glazing contractors to the product required as per specifications of the project in hand. We are a one-stop resource with a multitude of products from major reputable manufacturers of great quality. READ MORE
---
Scientext is  proud to offer exceptional, evidence-based construction specifications and technical support to professional design studios across Canada, cost-effectively and when needed.  READ MORE
---
Founded in 1908, SOPREMA is an international manufacturer specializing in the production of innovative products for waterproofing, insulation, soundproofing and vegetated solutions for the roofing, building envelope and civil engineering sectors.
SOPREMA Canada employs around 900 people in twelve manufacturing facilities and eleven technical-sales support offices located throughout Canada, including the Research and Development Centre in Drummondville. READ MORE
---
Tremco Roofing and Building Maintenance delivers peace of mind to design professionals, building owners, facility managers and contractors throughout Canada by managing roofing and building lifecycles.  READ MORE
---
VELUX is the world leader in skylights, Sun Tunnels and roof windows and is one of the strongest global brands in the building materials sector. For over 80 years, the VELUX Group has created better living environments for people around the world. Making the most of daylight and fresh air through the roof in both residential and commercial buildings. Our product programme includes The No Leak Skylight, Sun Tunnel skylights, roof windows, Dynamic Domes and modular skylights as well as a range of blinds, installation solutions and intelligent home controls. These products help to ensure a healthy and sustainable indoor climate; for work and learning, for play and pleasure. VELUX is preferred globally by customers, dealers and industry professionals. READ MORE
---
Welch LLP is a CPA firm that provides a full range of accounting, assurance, tax, advisory, and specialty services. 
Welch delivers a relationship-driven approach to client service.  Our extensive experience in the architectural industry allows us to identify issues and develop solutions with ease.  Dedicated to the Architectural Community in Canada, Welch supports the activities of our clients including:
Royal Architectural Institute of Canada Foundation
Canadian Architectural Certification Board
Society for the Study of Architecture in Canada
Royal Architectural Institute of Canada
---
Partners
---
Unit 5B-1420 Youville Dr
Ottawa, ON K1C 7B3
ITI National Master Specification products are available in the RAIC's online store, at a 10% discount to members!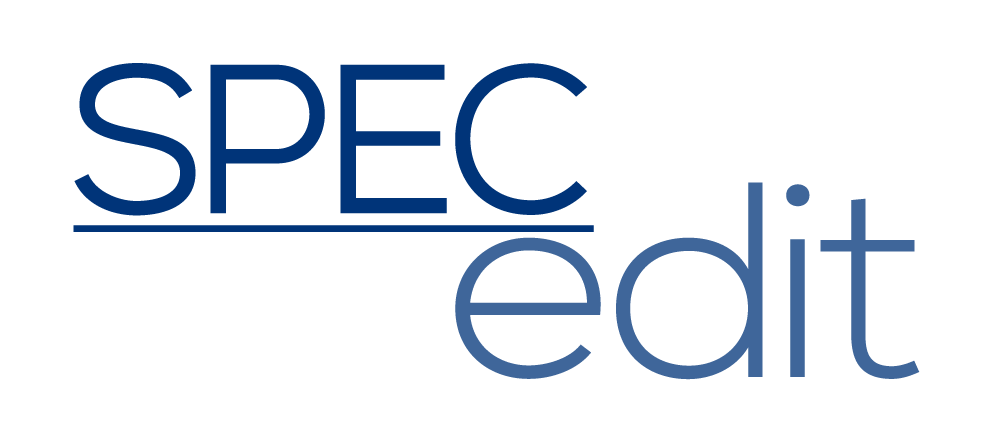 Learn more about ITI products.
---